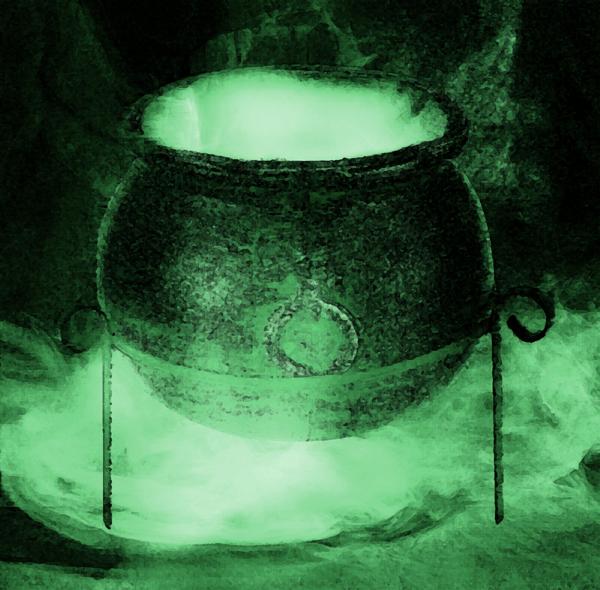 This particular entry I am not very fond of writing, but this information needs to get out. There was a popular book that came out a few years back, titled,
Escaping the Cauldron: Exposing the Occult Influences in Everyday Life.
Another title, by the same author is
An Insider's Guide to Spiritual Warfare: 30 Battle-Tested Strategies from Behind Enemy Lines
. The author has since, returned to practicing the occult. She has left
the truth
and return to being a medium.
She currently runs a blog under a pagan name and talks about pendulums and mediumship. For this reason, if you own either of these books, I recommend removing it from your bookshelf immediately, pray over them, and destroy them.I have since tried to reach out to the author and ask her to quietly remove the books. This is false advertising and testimony. She has not responded to my requests for dialogue. This is very sad and heartbreaking. But we have a God bigger than this and He will leave the 99 to chase her.
To Rebuke or Not to Rebuke
I am going to ask that in this situation, do not rebuke the author. There is something deeper going on with this individual, and they don't need rebuking or opinions. For the time being, the request is only to get the message out to avoid this material and not purchase it. It's a matter of integrity on the author's end that doesn't seem to be of interest. This lackadaisical approach is dangerous to a person coming out of the occult and uses this book for salvation. It can be detrimental and devastating to the soul seeking freedom to find out that the author left the faith.


Rebuking will not work here, because there is trauma and pain. We want open communication with this individual so they can fully heal. You need to understand the occult and how it divides a mind to understand what I am saying here. So please don't rain down on her with fire and brimstone, let her go so Jesus can work with her. Yes, you can screw up what the Holy Spirit may be doing to get her back. In the meantime, just pray for her.
Don't Bring the Occult into Your Church
I made a commentary earlier that people coming out of the occult should not be put up on the pulpit for this very reason. Very few ministries work with the occult at this level and understand the inner workings and what people are going through as they get healed. Healing takes a while especially if there is anything generational or ritual going on. It takes a while (can be a magnitude of decades) for these individuals to heal. Many believed themselves to be healed and this can be a dangerous situation. The church finds it exciting that these people give their testimonies. It is, but they're very rarely fully healed and we can't put them on a pedestal, and for God sakes not the pulpit. Some people are even making conferences around speakers who are former occultists and former high ranking satanists. Stop this!!! Not that they don't have a good testimony, some may. You just don't know the level of programming they received and what identity checks in when they speak to your congregation.
The enemy tempts us with ungodly desires. For instance, this individual was sharing of an electronic voice phenomenon, EVP, where she used Jesus' name and a demon shrieked. This got played in churches people!!! No!!!!! What she was doing was contacting the dead (which is what she is back to doing) and a demon answered. If you were a pastor and you brought this into your church, you need to repent for allowing this, defiling your church, and your church body. Don't bring these people in EVER!!! Why, because of the duplicity of occult survivors like we're seeing here with this incident. I think even CBN and Christian pod casts ran the EVP.

No!!! -It's a demon!

The pastor's job isn't to bring physical proof of Jesus Christ or his invisible realm into the church. The pastor's job is to build up faith in the unseen kingdom of God. FAITH!!!
When you listen to an EVP you are seeking proof for an invisible God. That is not faith! We believe in the unseen God that is faith. We're in a time of church history where we want to chase the signs and wonders. Be careful what you chase! This signs and wonders is a form of Necromancy and it is an abomination to God!
31 "Do not turn to mediums or consult spiritists, or you will be defiled by them; I am Yahweh your God. - Leviticus 19:31
I don't enjoy disseminating this sort of news, but it needs to be known. Especially, if the books are still for sale as Christian titles. So if you have these books, please remove them.
God Bless
Rev. Mike